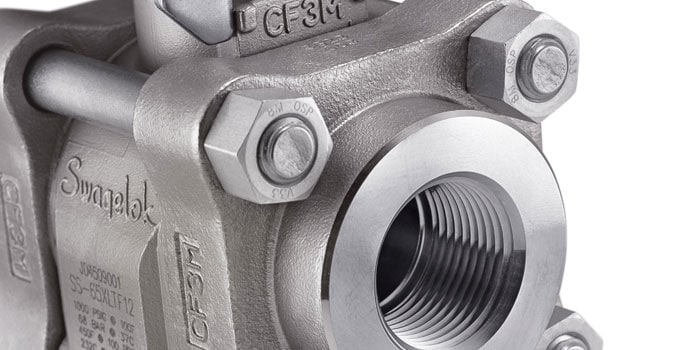 Safety Training Seminar: Valves
The aim of our Safety Training Seminars (STS) is to raise the knowledge level of anyone who handles our products. Experience shows that this leads to a significant reduction in the most common operating errors and fluid system leakage, thereby preventing downtime and accidents, and reducing the related costs.
STS Tube Fittings, STS Valves, and Regulator Basics cover topics such as leakage, tubing, tube connections, assembly procedures, advice on tube routing, tube bending, threads, valves, regulator basics, and Swagelok's article numbering system. Participants are very active during these courses as they are composed of both theory and practice.
Safety Training Seminar: Valves is focused on the methodology for selecting the right valve for different kinds of systems. We explore system data and how to use the information available to arrive at the correct valve for the system in question.
contact our training manager to book a course for your team
Who Should Attend
To achieve consistent quality management, all relevant personnel should be trained including but not limited to
Designers

Supervisors

Assemblers

Technicians

Operators

Purchasers
Course Goals
Participants will leave this course with an understanding of, among other things
How to select the right valve for their system
Leakage and its causes
The features and functions of different types of valves
System data that should be considered
How to calculate flow capacity
Assessment
Certificate upon completion.
Duration
4 hours
Maximum Class Size
12
Location
Our locations in Porsgrunn or Stavanger, your location, or virtual.
Language
Primarily Norwegian, but this course can be held in English upon request.
For further details on our courses and information on how we can customize training to your requirements please contact our training manager, Anne Bjerga Frafjord at +47 463 14 323.